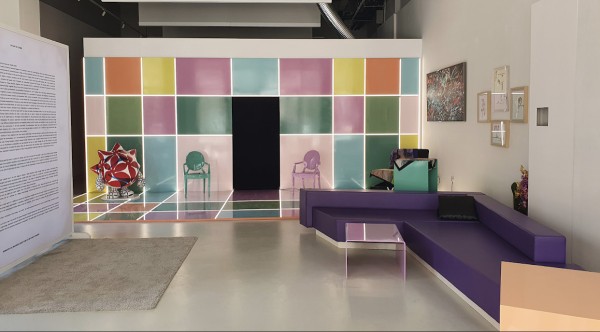 Description
Art In Space
Sheikh Mohammed bin Rashid Boulevard - Dubai - United Arab Emirates

80
Max Capacity

449.996
Area (sqm)
5 Senses Immersive Gallery
Art In Space is the first 5 senses immersive gallery that provides a digital space for artists and the surrounding community, located in Dubai Downtown main Boulevard.Comprising 360 digital room, an art gallery and a co-working environment.The space hosts a full programme of exhibitions, commissions, workshops, presentations, products screenings.
5 senses digital room it's a perfect technology to showcase your art, new fashion collection, present products, architecture\interior design projects, organize yoga and meditation classes.
AUDIO, VIDEO, SMELL, CLIMATE, LIGHT, FREQUENCY SYSTEMS AND SPECIAL EFFECTS to create the desired environment and engage your emotion.
Equipped with an immersive, fully programmable digital space that adapts perfectly to your needs and requirements.
Ideal solution for art, exhibitions, events, experiential marketing and more.
Pricing by date
Time Slot
Description
Price Per Person
Enquiry
No Data Available
Prices | Packages
Explore the venue prices and packages by making an enquiry.
×