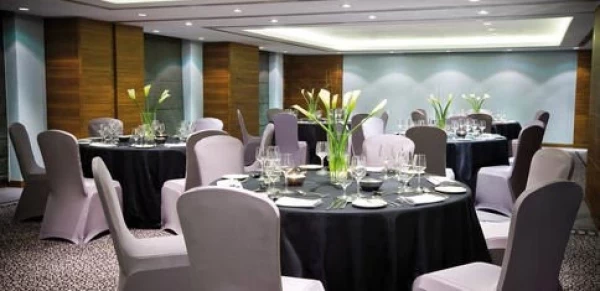 Description
Mirdiff
Corner abu Baker al Siddique and sallaudhi. Street

60
Max Capacity

79.999
Area (sqm)
After an extensive upgrade of our event facilities, the largest function room in the hotel is Mirdiff. It has a maximum capacity of 60 people. The space is perfect for companies that conduct workshops or trainings.
Mirdiff is also a great choice for small cocktail or networking events.
Pricing by date
Time Slot
Description
Price Per Person
Enquiry
No Data Available
Prices | Packages
Explore the venue prices and packages by making an enquiry.
×