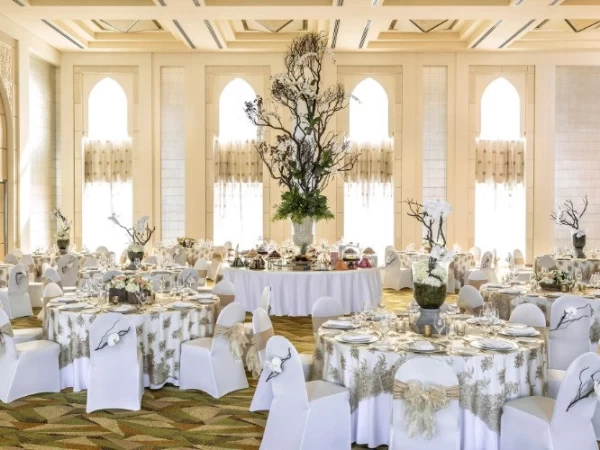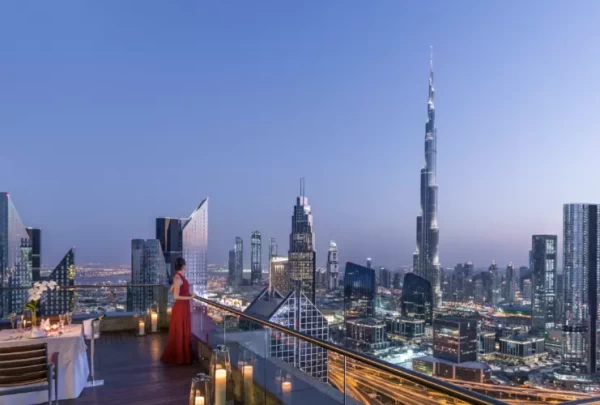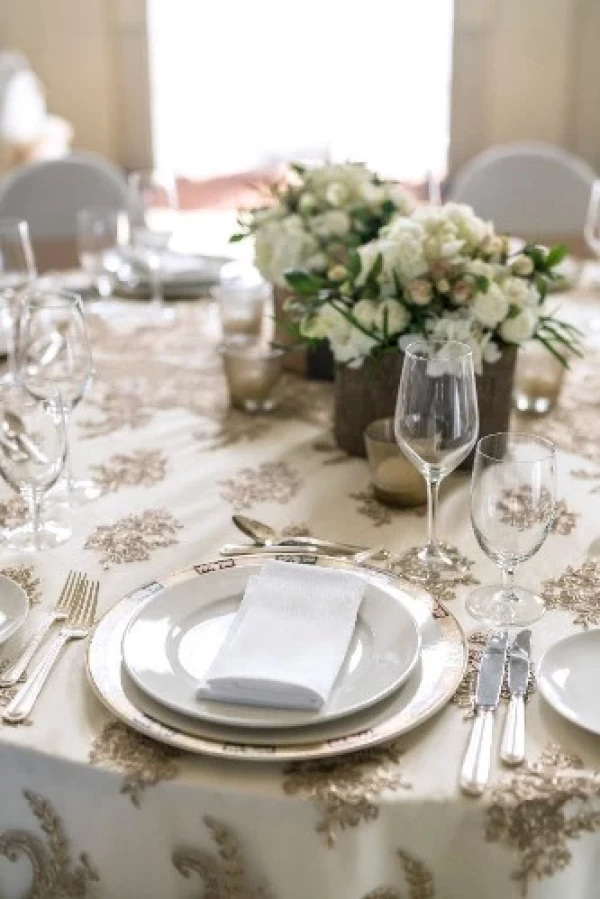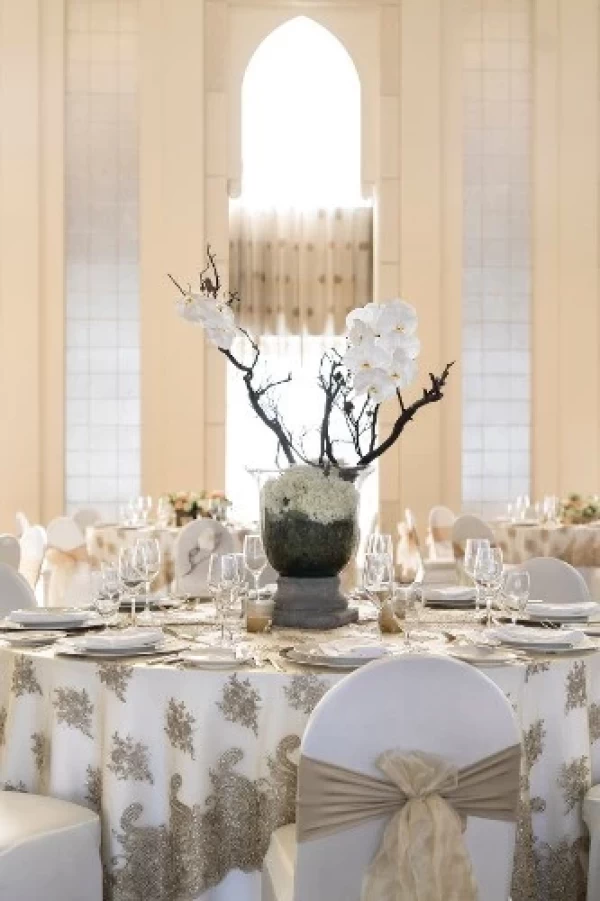 Description
Al Nojoom Ballroom
Shangri-La Hotel - Dubai - United Arab Emirates

450
Max Capacity

43.107
Area (sqm)
Dubai is the ultimate city of contrasts. Soaring modern skyscrapers and fast highways exist side by side with ancient mosques and traditional souk markets. It takes only 15 minutes to get to the hotel from Dubai International Airport, whilst the World Trade Centre, Dubai International Financial Centre, Downtown Dubai, and Burj Khalifa are right next door

Each ballroom has its own break-out, pre-function areas where guests can network
and mingle before meetings and events and for refreshment breaks. Hotel creates personalized, signature coffee breaks where a vast array of specialist beverages and cuisine can be served.

Al Nojoom Ballroom in Hotel, Dubai is one of the biggest ballrooms in Dubai, ideal to be booked for large gatherings social events in weddings, birthdays, anniversaries, award nights, conferences, and gala dinners.
Pricing by date
Time Slot
Description
Price Per Person
Enquiry
No Data Available
Prices | Packages
Explore the venue prices and packages by making an enquiry.
×